Shipping Services
Shipping to Kentucky and Indiana
Personalized Care
When you call, you speak to a person.
Locally Owned
Serving the community of Louisville.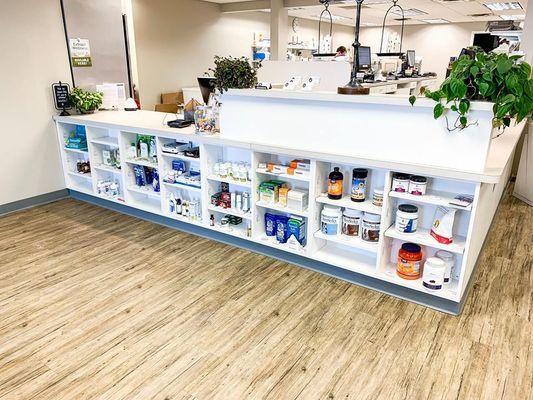 Kentucky's Premier Compounding Pharmacy
Louisville Pharmacy is an independent compounding pharmacy that was founded in 1997 in Louisville, Kentucky. As a professional compounding pharmacy, we can provide medicines tailored to the patient's specific needs and prepared to the prescriber's exact specifications. We utilize only the finest quality chemicals from FDA approved facilities and state of the art equipment to prepare our patient's compounded medications. We constantly research the causes of illness and strive to provide the most appropriate medication formulations to help our patients and their practitioners achieve their unique health goals. In addition to our extensive compounding services, we also offer a full and complete line of supplements. Many of these supplements can be purchased in the pharmacy or through our online store. To see our full selection of supplements, come stop by the pharmacy!
As with all prescription medications, compounded medications require a valid prescription from a licensed medical practitioner. We are always happy to contact your medical practitioner to discuss treatment options as well as inform him or her about therapies that other practitioners have found helpful for other patients with similar health concerns.
Louisville Pharmacy is your source for all of your compounded pharmaceutical needs. Louisville Pharmacy is committed to providing you with the service and quality you deserve.